Vocabulary
The picture words are provided in several collections that are arranged into three groups according to their level of difficulty. One group for language beginners, a second group for preschoolers, and a third group at elementary school level. Each collection contains roughly 20 – 30 different images representing distinct words.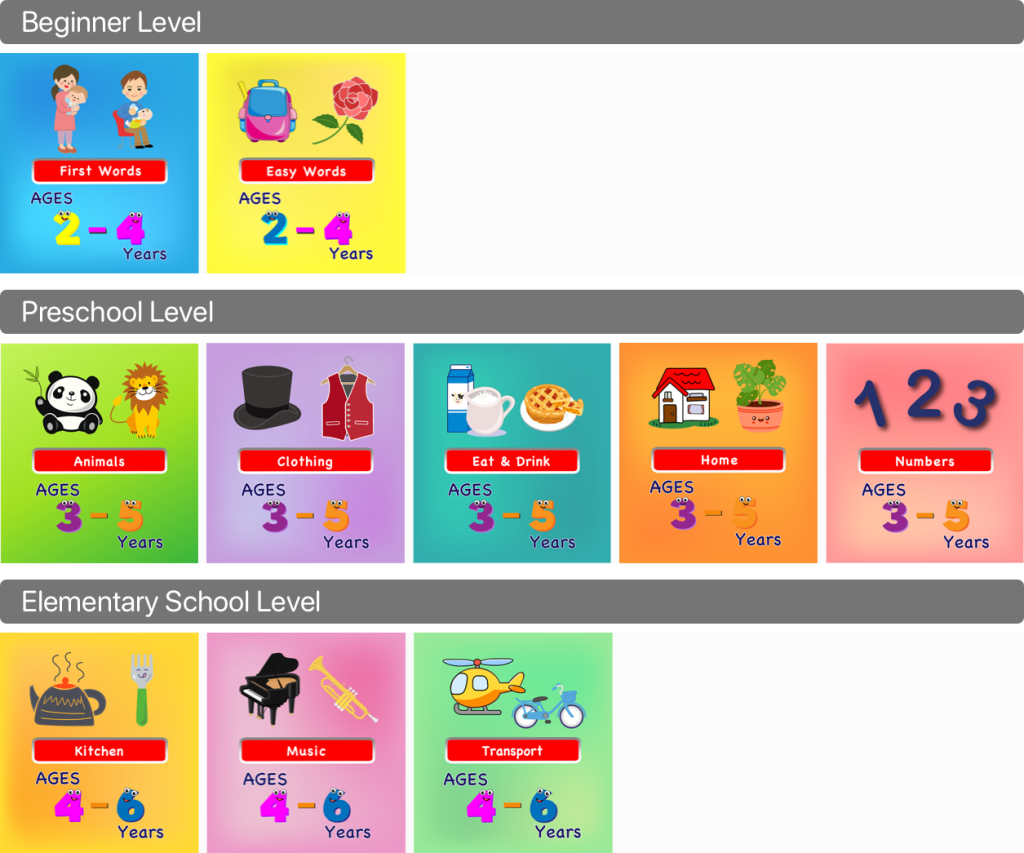 Beginner Level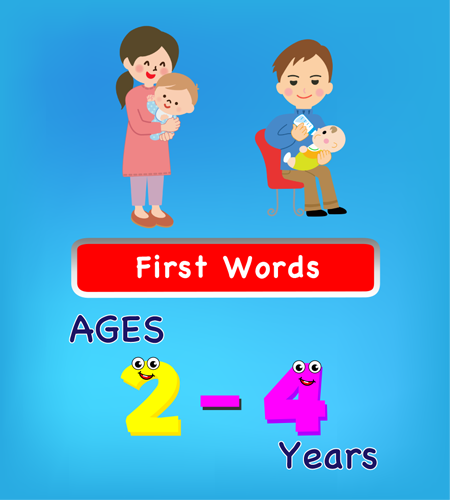 First Words
Simple words easy to pronounce.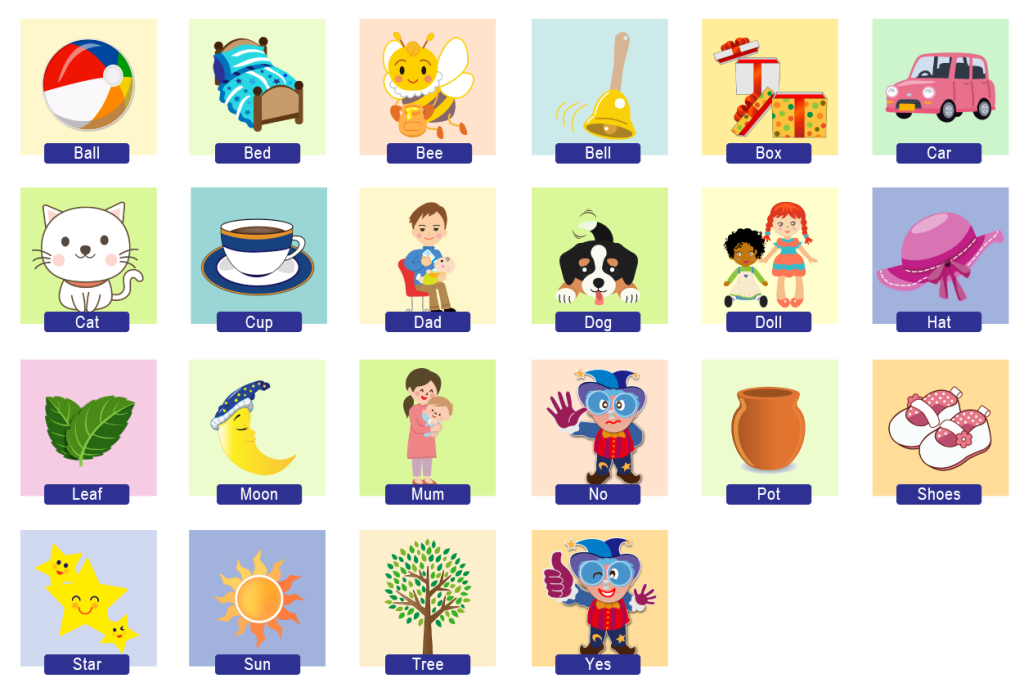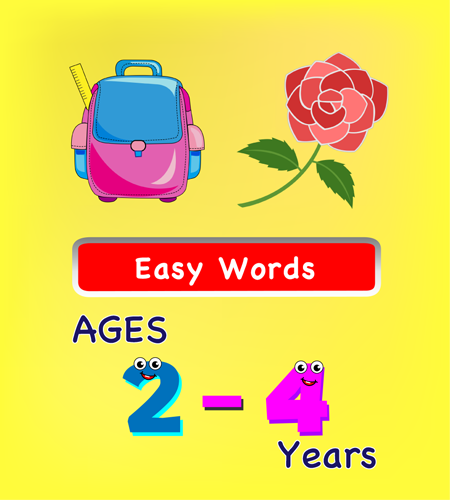 Easy Words
Mostly one syllable words.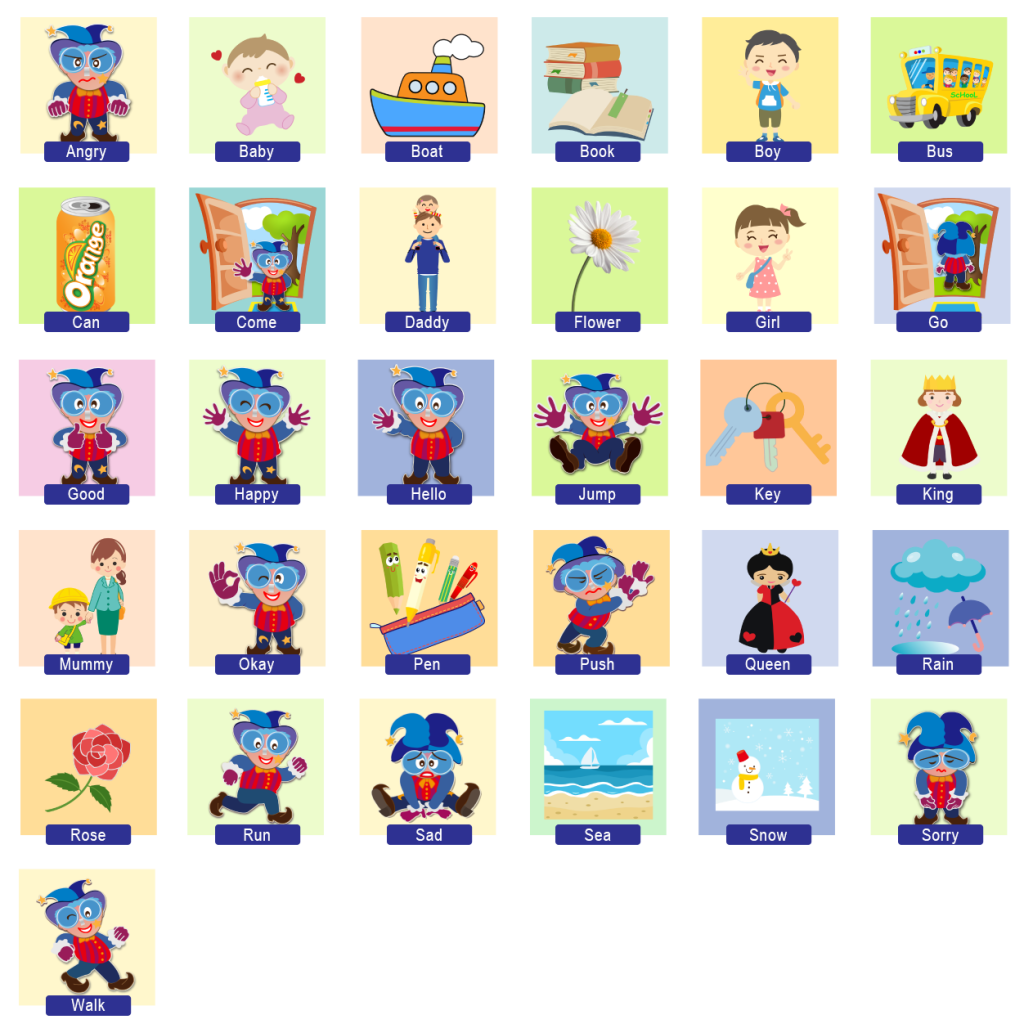 Preschool Level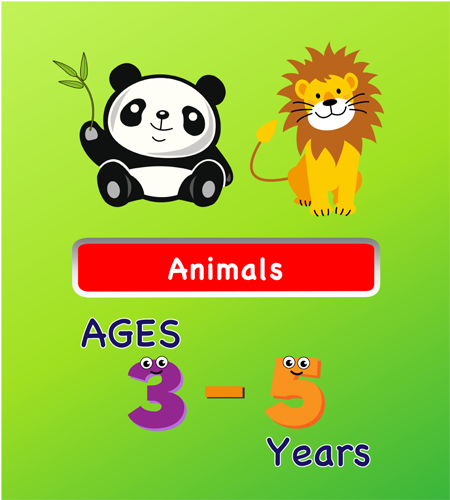 Animals
Domestic and wild animals.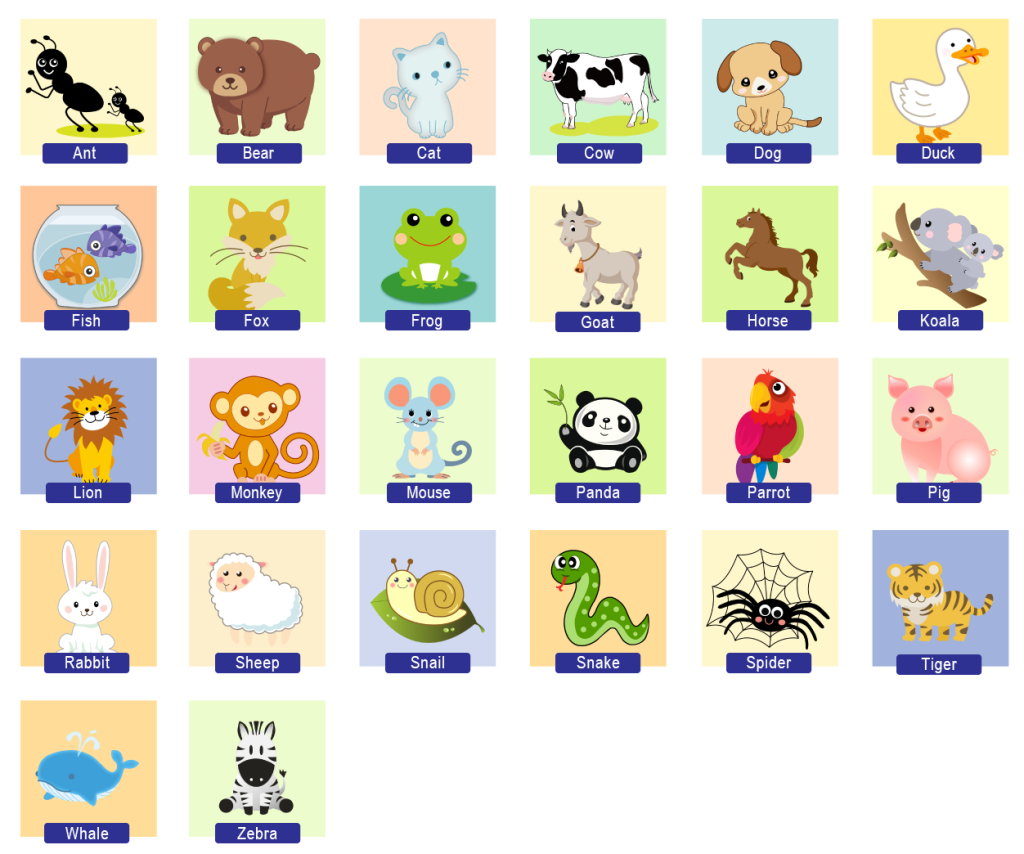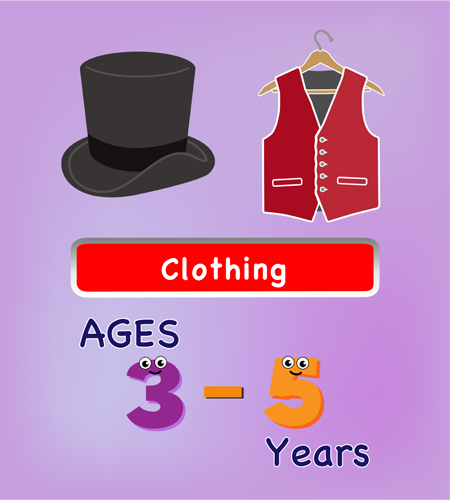 Clothing
Things we wear.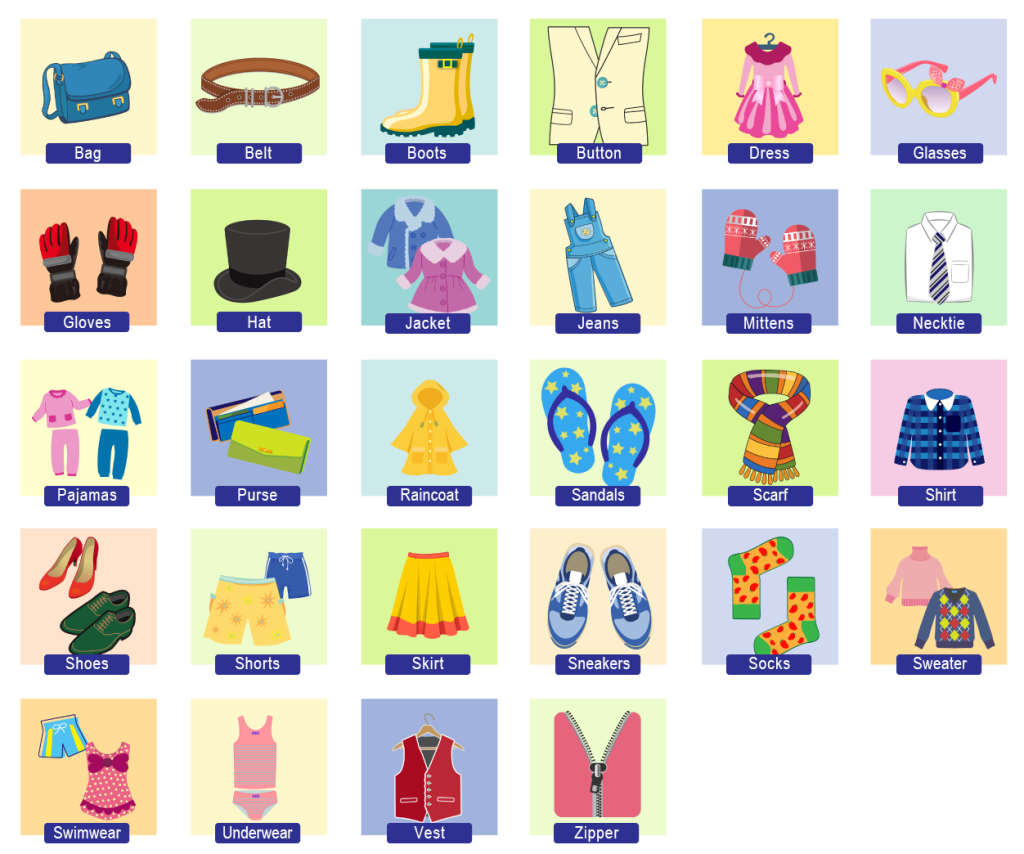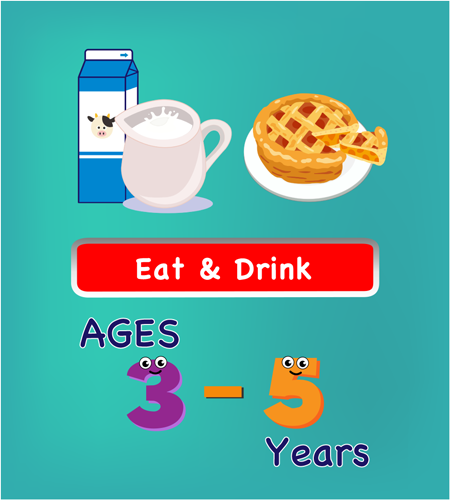 Eat & Drink
Food, fruits, vegetables and beverage.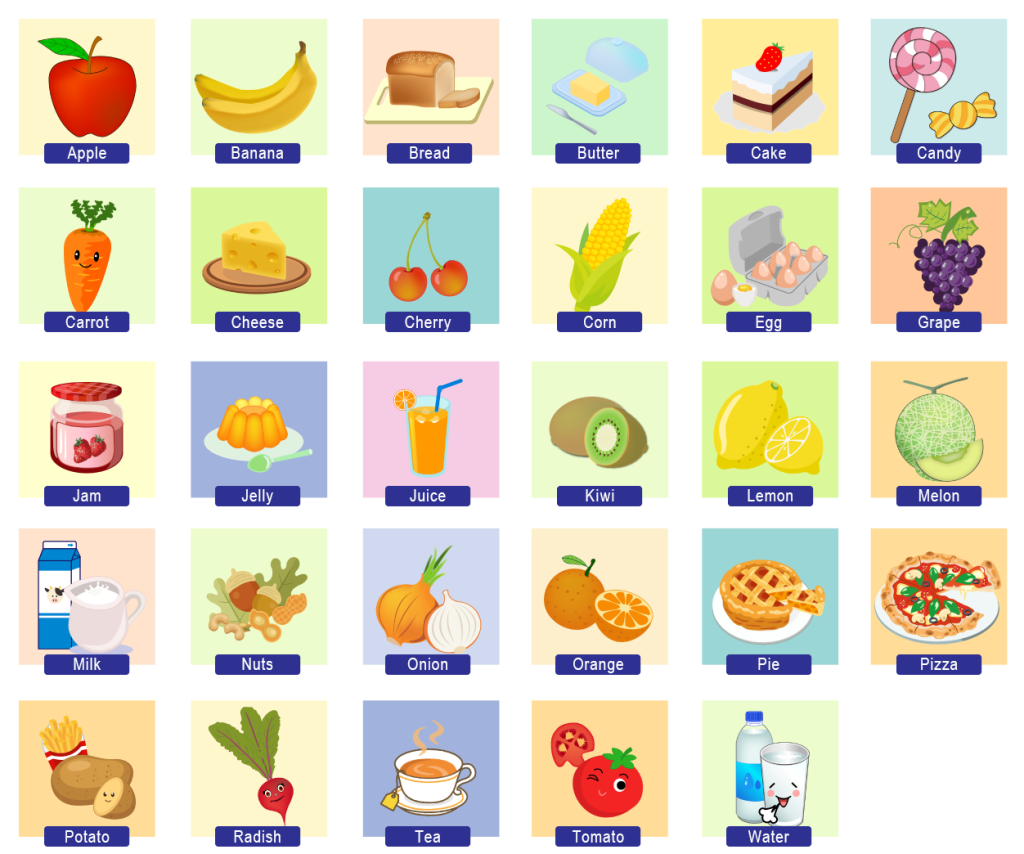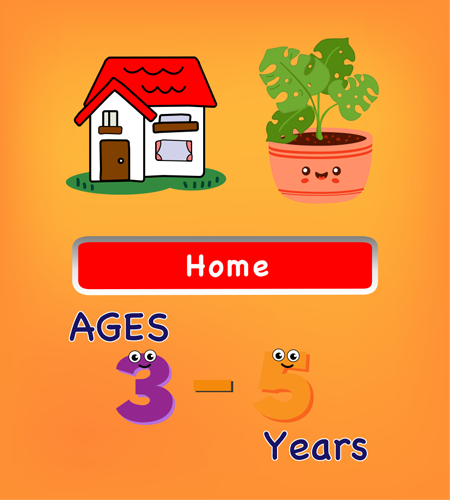 Home
Things found at home.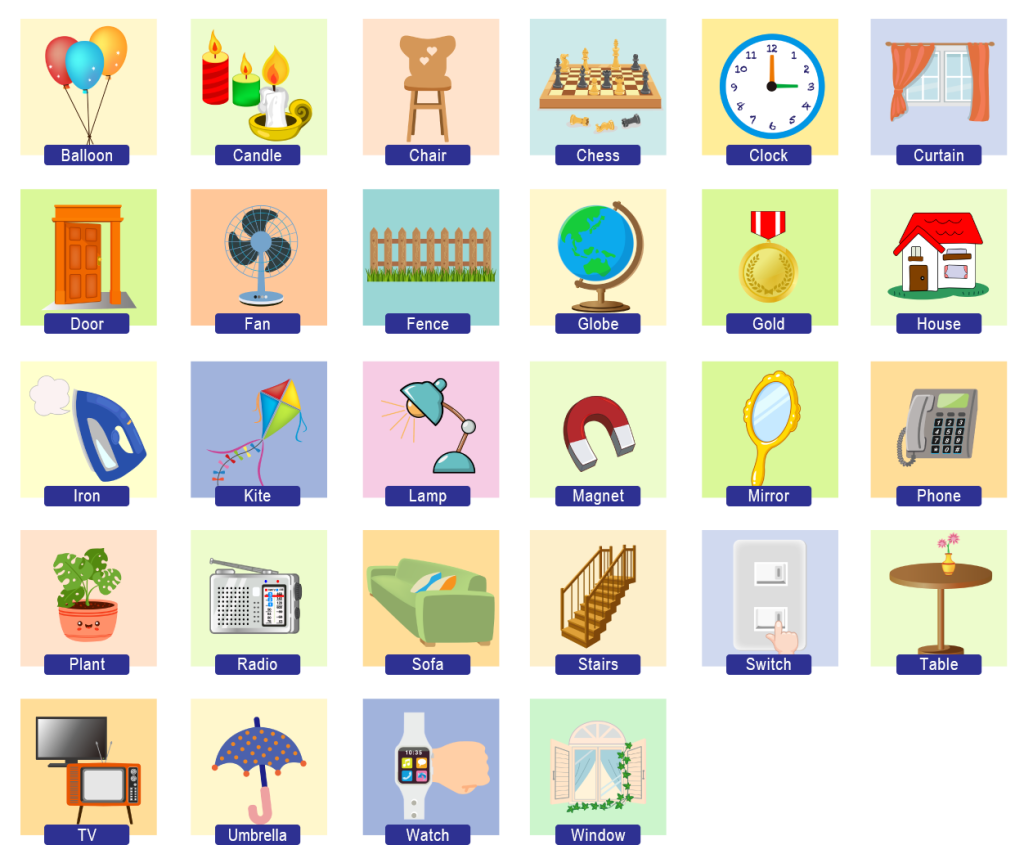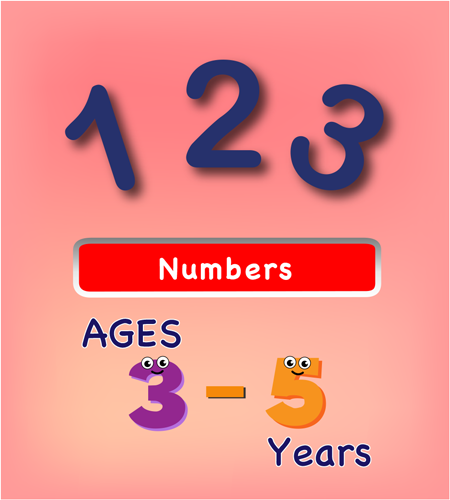 Numbers
Numbers 1 to 20.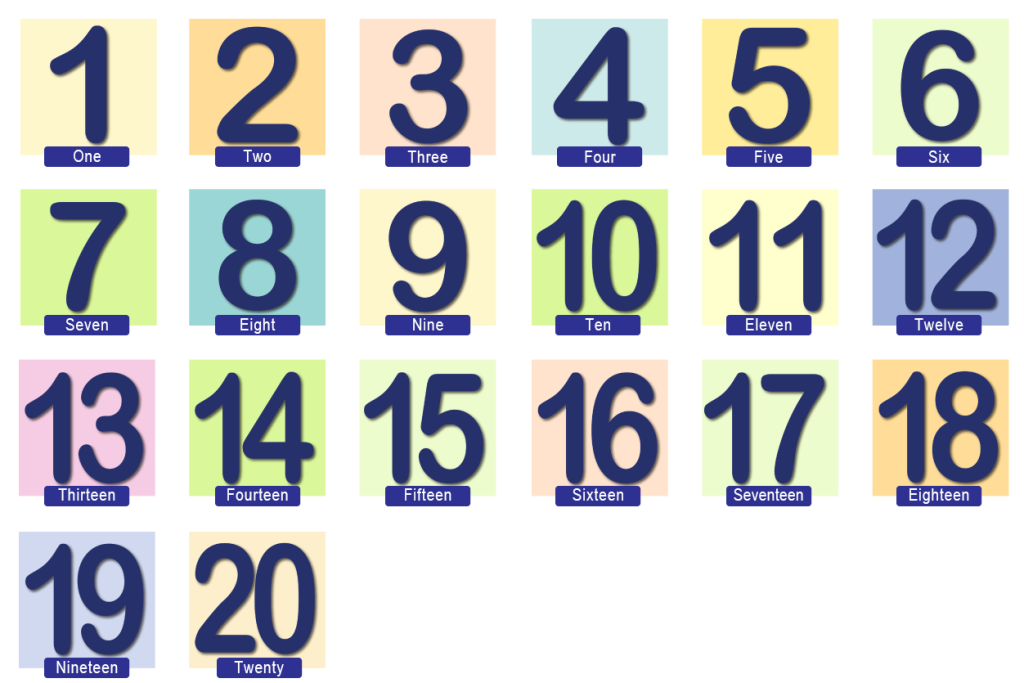 Elementary School Level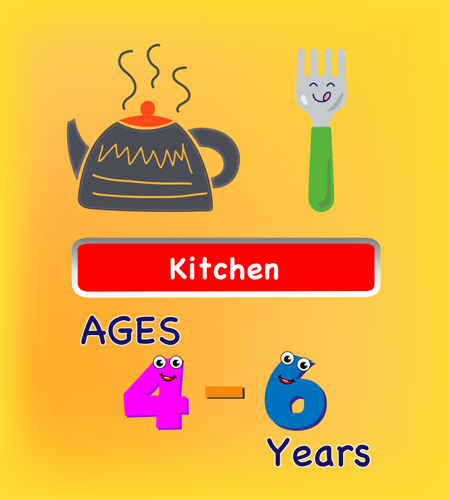 Kitchen
Things used in the kitchen.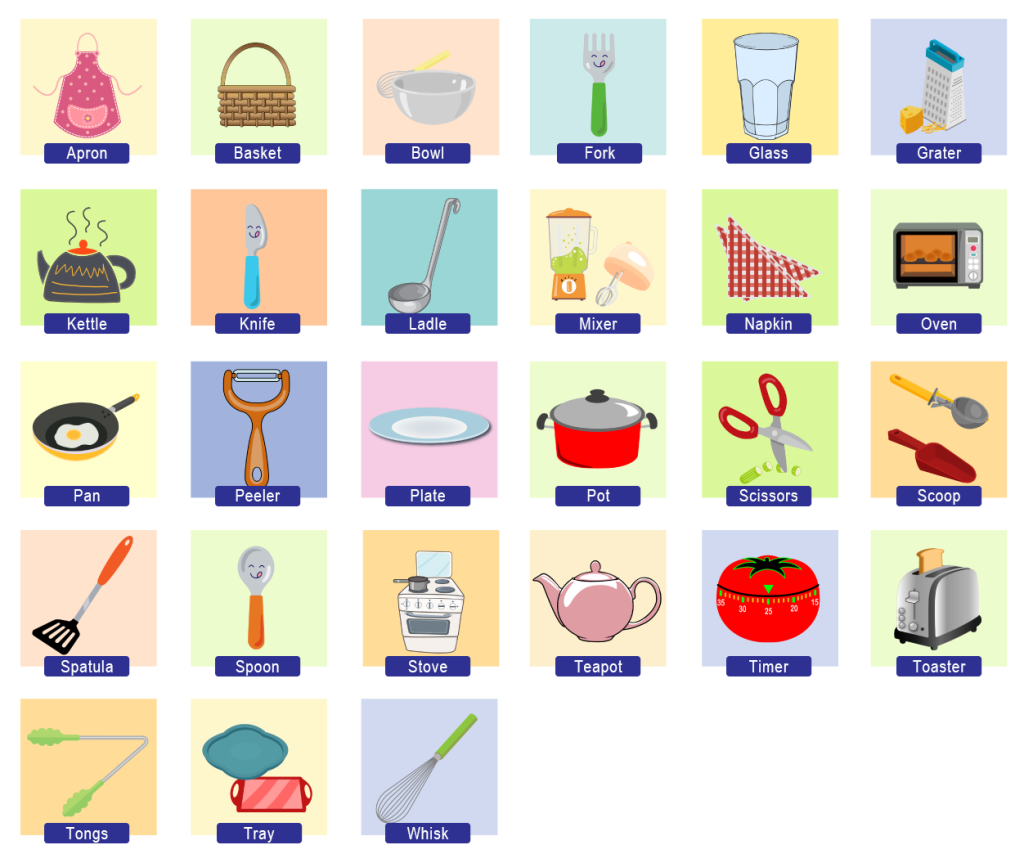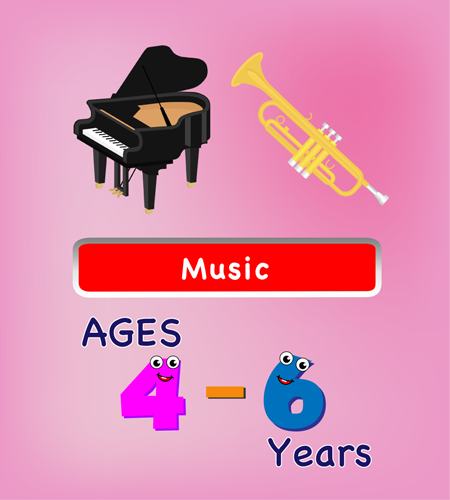 Music
Music instrument.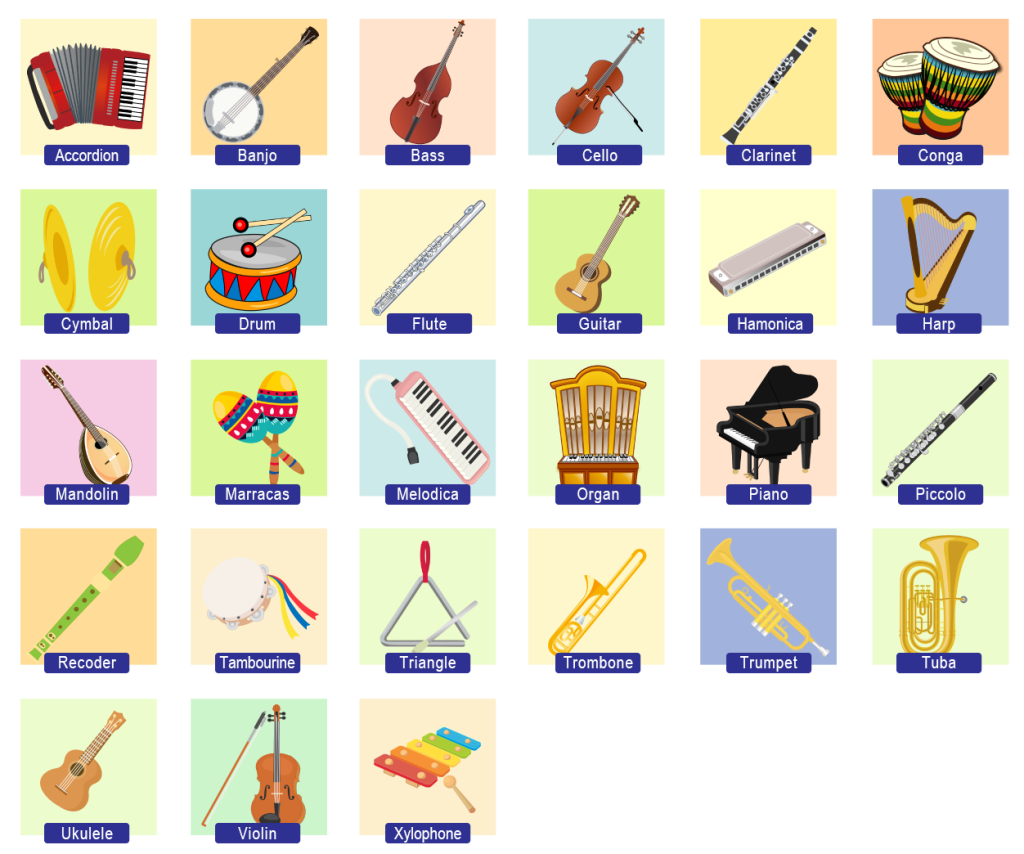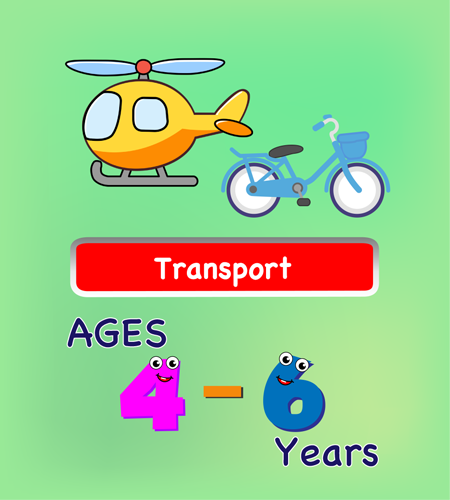 Transport
Moving people or things.