An educational game that teaches preschoolers how to write and to pronounce letters a to z and numbers 1 to 9. An essential part of the game is learning how to pronounce words in English by using the microphone to instantly evaluate children's spoken word.
Writing letters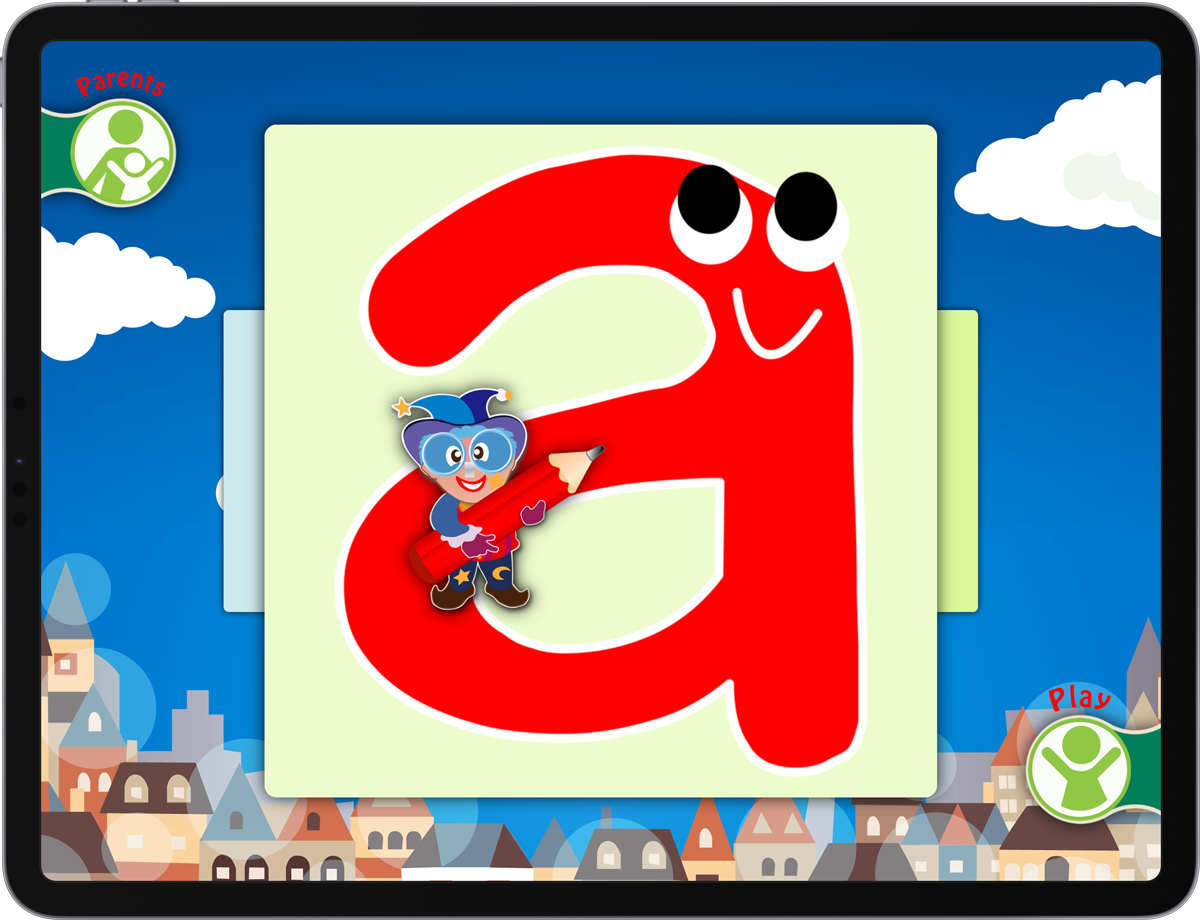 First, select one character from the carousel.
Initially, only the first four letters and the first four numbers are freely available. The full set of characters and numbers are available as in-App Purchases.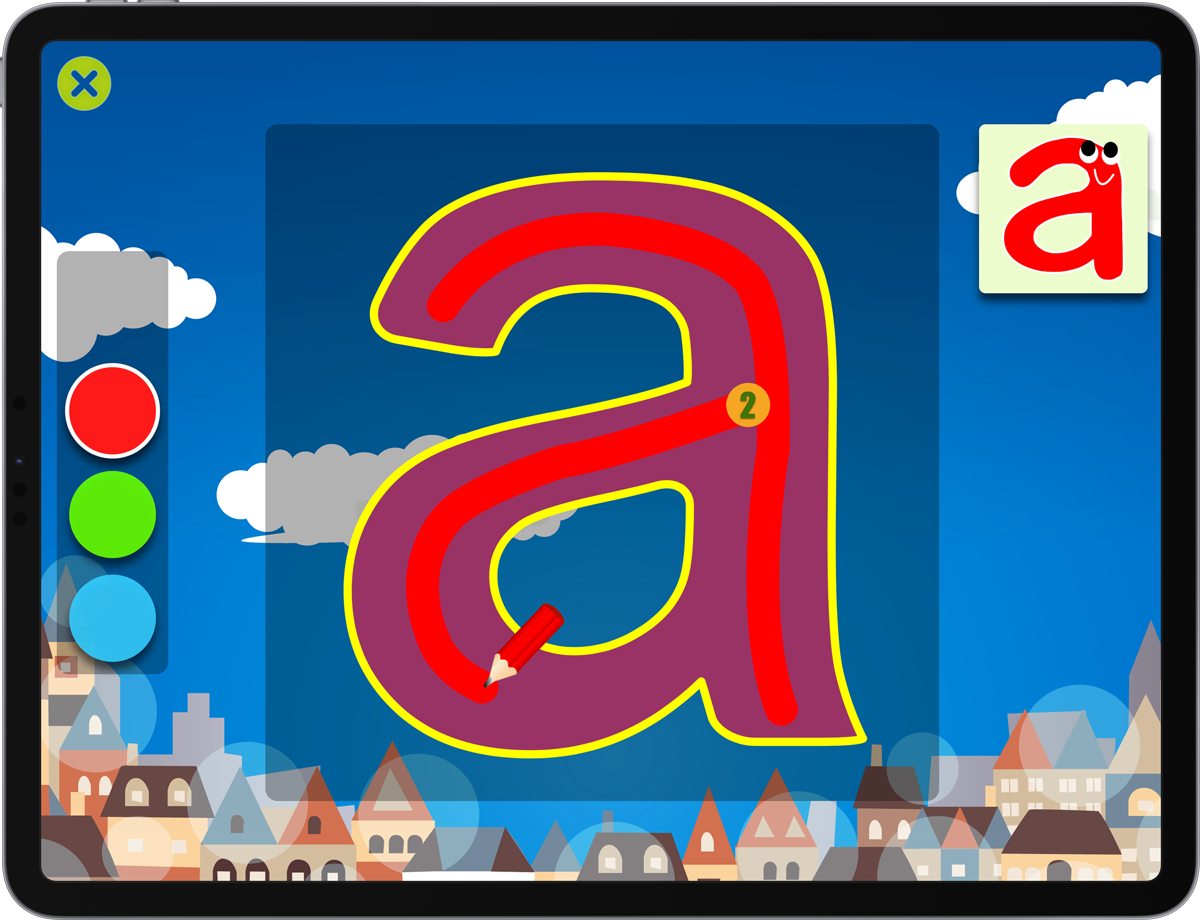 Watch the selected character being drawn in natural stoke order.

The pen tool animates each stroke in a character, one at a time. When the animation is completed, a dotted line of each stroke is displayed. The order of strokes runs in a natural stroke order.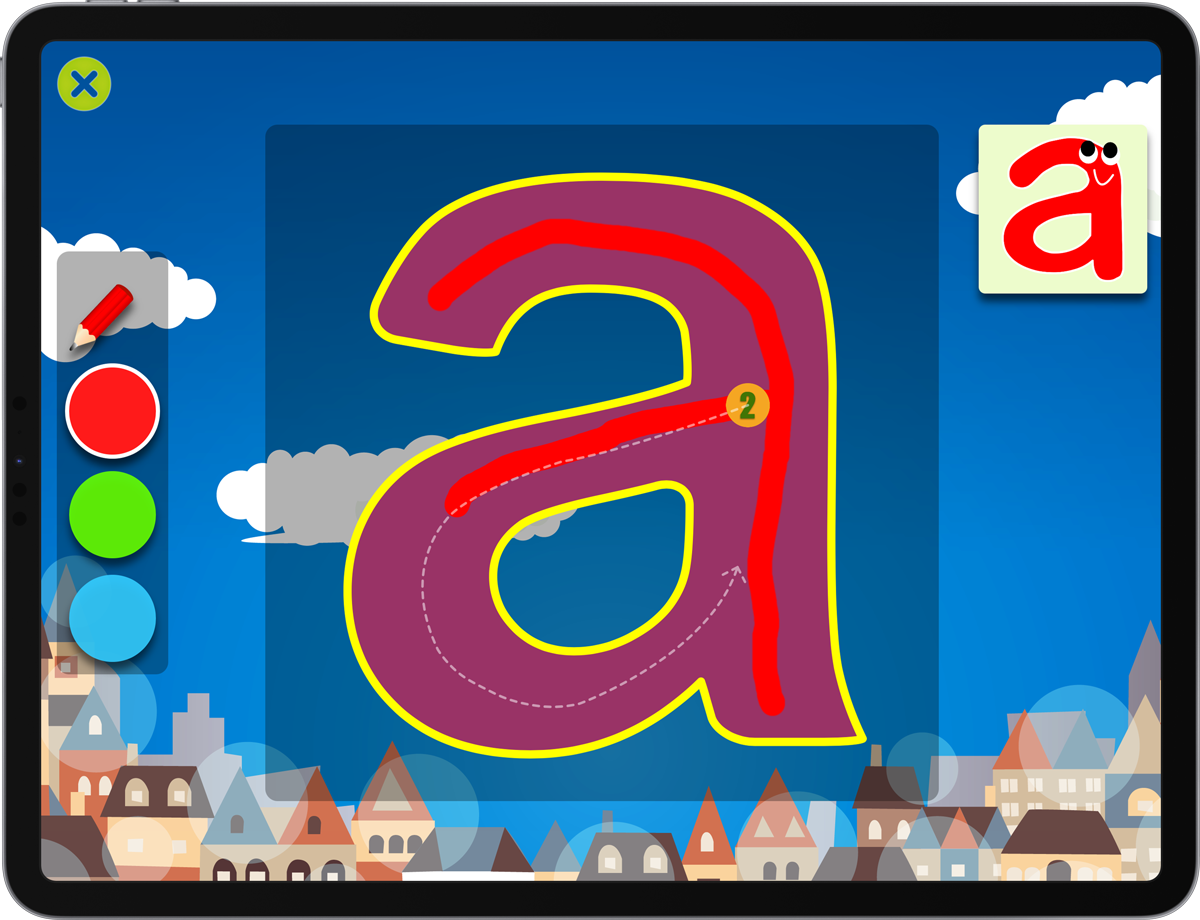 Now it's your turn. Draw with your finger along the dotted line.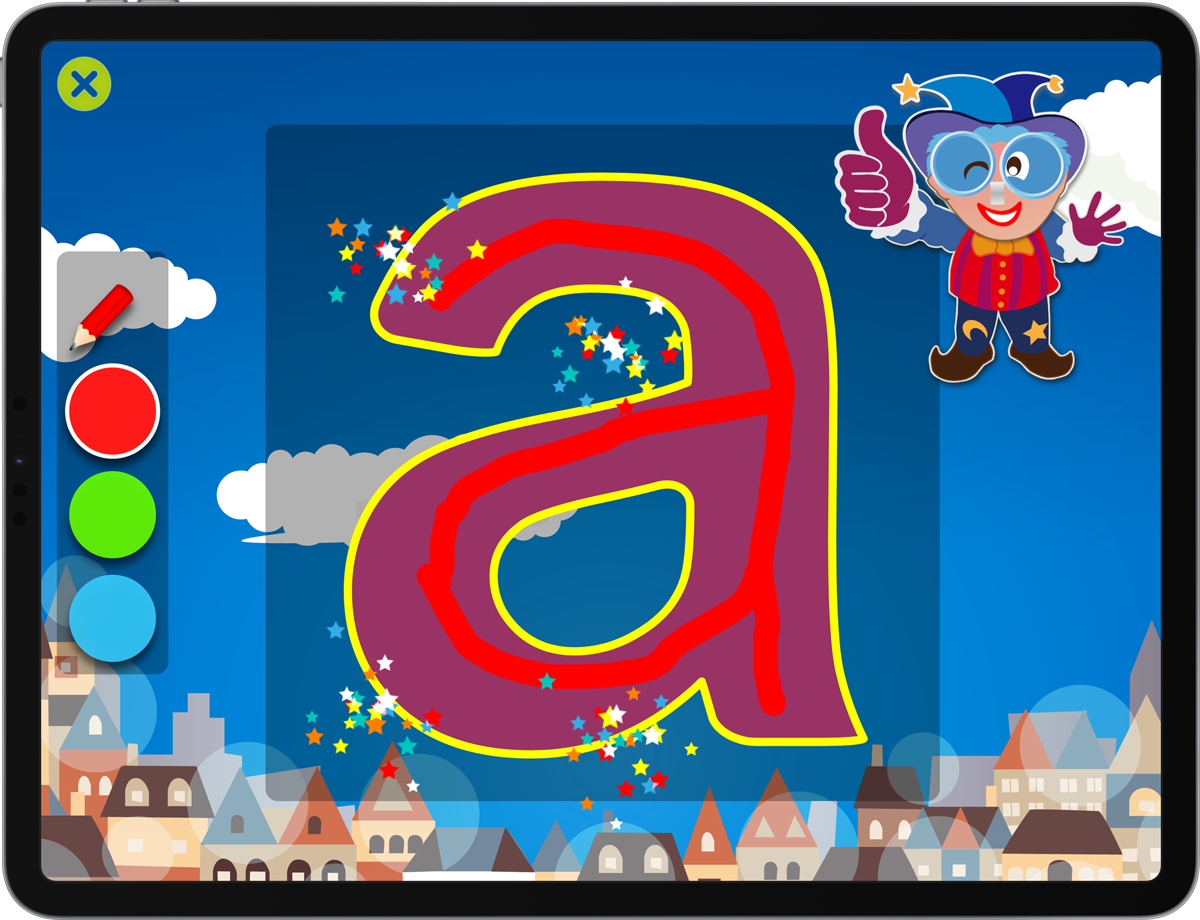 Well done, the letter is completed!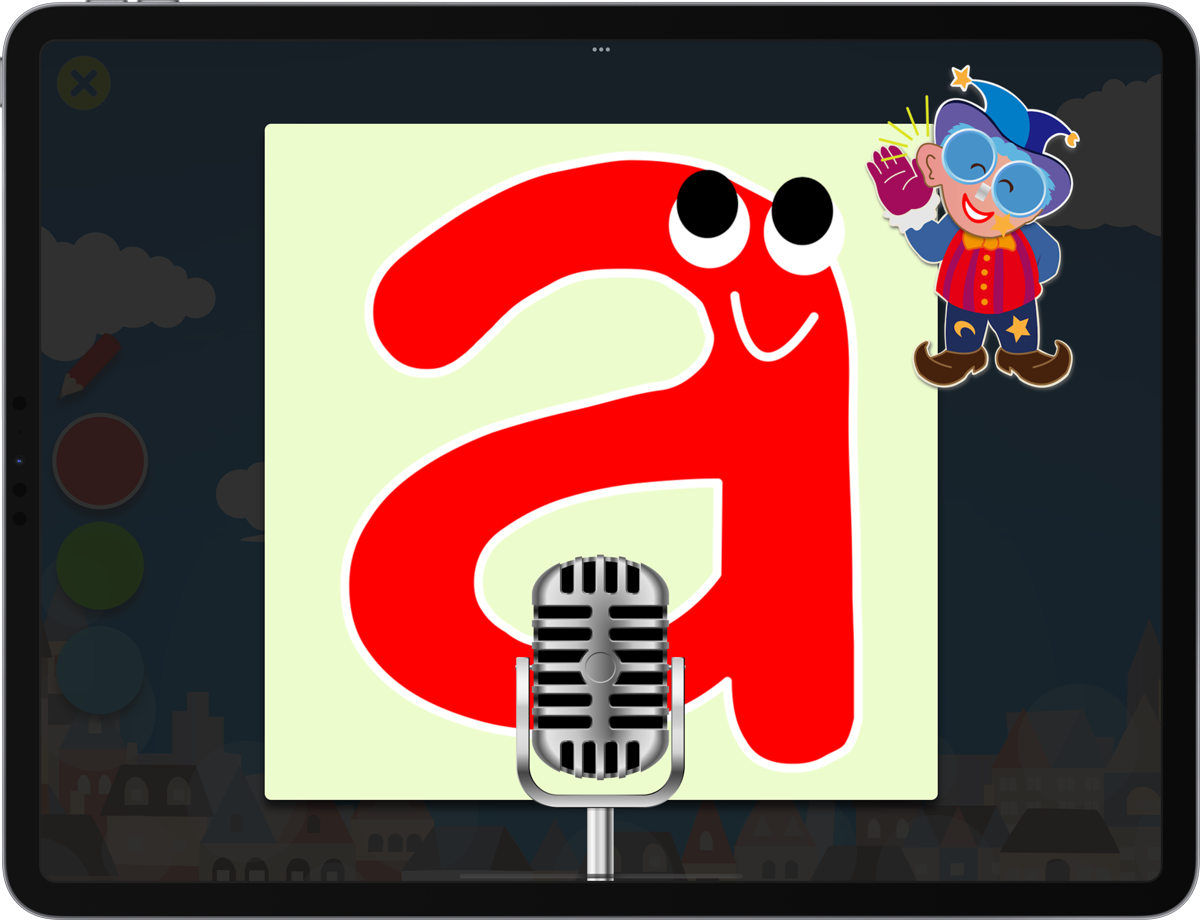 Listen to the correct pronunciation of the character. Repeat until your pronunciation is recognized by the app (it should be reasonably close to native pronunciation). The app returns to its previous state as soon as there is a successful speaking attempt, or after a short while in case no spoken attempt is recognized.
Select character set

Select your favorite set of characters or numbers to practice.
There are three kinds of characters types available, namely eye-characters, plain characters and stitched characters. All of them are subdivided into lowercase characters, uppercase characters and numbers.
Settings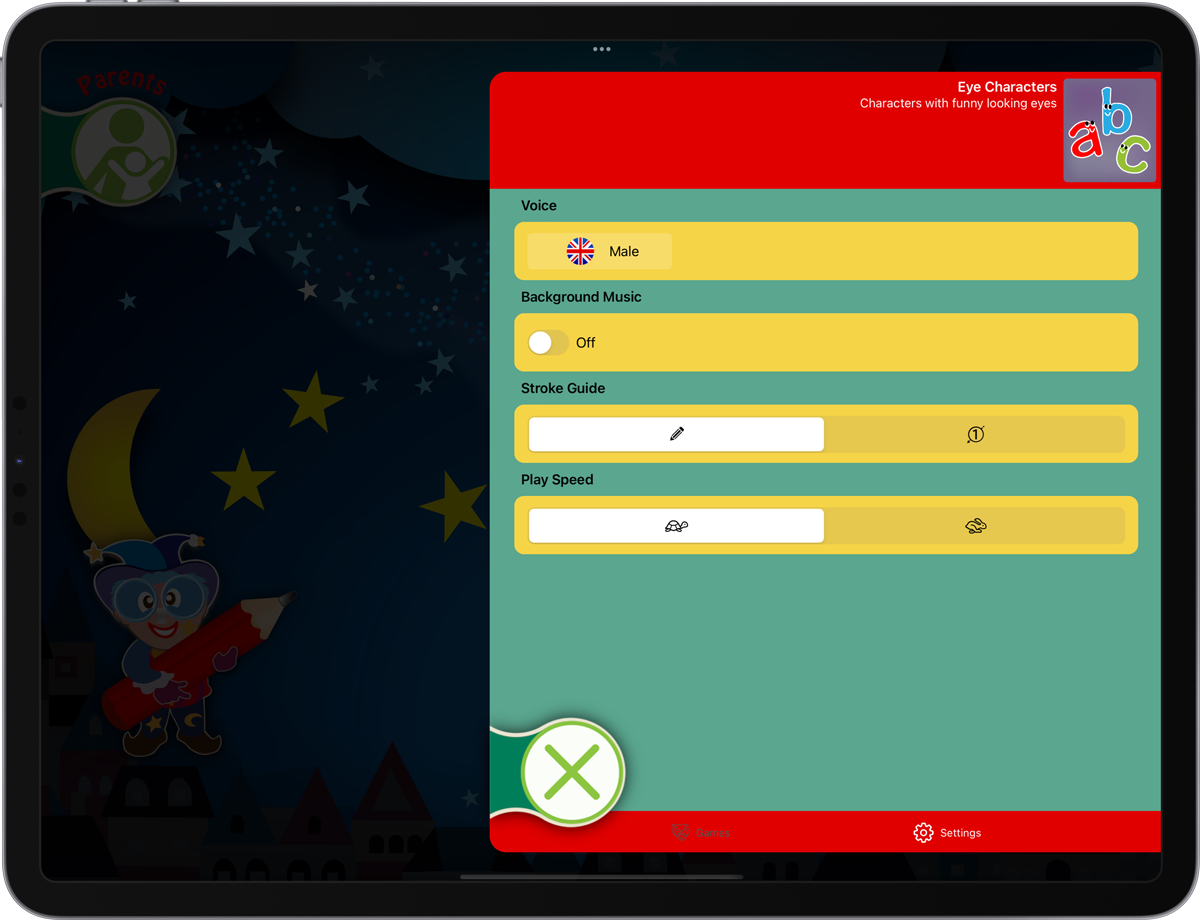 Adjust the settings according to your own preferences.

Choose between a male voice with English accent or a female voice with American-English accent.
Turn on or off the background music.
Adjust the amount of guidance when writing the characters. The "pen" selection gives complete guidance; animates the strokes before displaying the dotted line of each stroke. The "number" selection only displays the dotted line of each stroke in the character.
Choose between fast (hare) and slow (turtle) mode. The fast mode runs all characters in one sweep. The slow mode runs one character at a time, returning back to the carousel when one character has been completed.
Progress review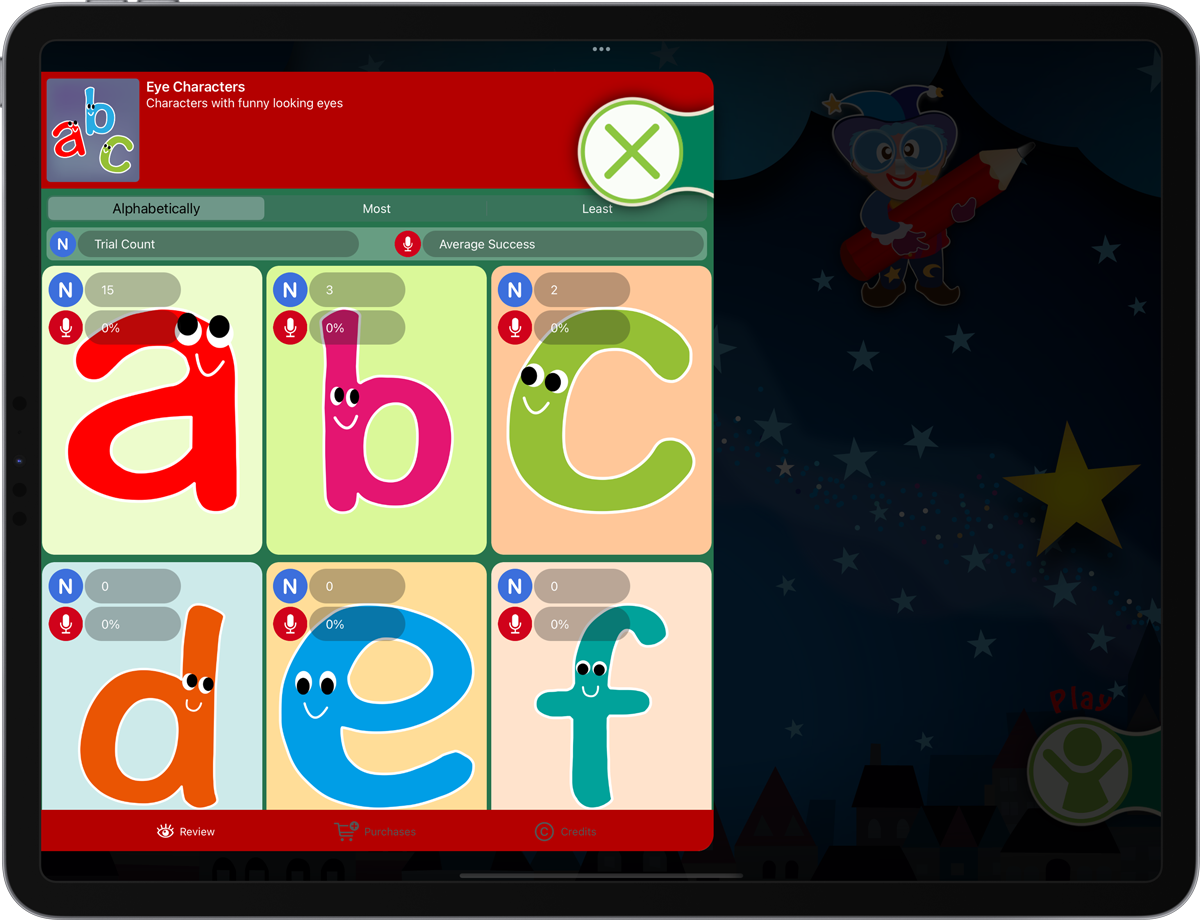 Review your child's learning progress.
Parents may review their child's learning progress. The accumulated numbers of tries of each character are available so that it is very easy to verify that all characters have been tried, and that they are practiced about equally many times.


Displays the accumulated number of tries for this character.


Displays the average number of successful pronunciations in percent for this character.
The game is suitable for children of ages 3 to 7.
Play and enjoy!